Multiple Group Winning and Multiple BISS
GCh Solange Significant
"Signi"
CH Whiteoak's Dealer's Choice II "Brett" x BISS GCH Solange Body Language (Flirt)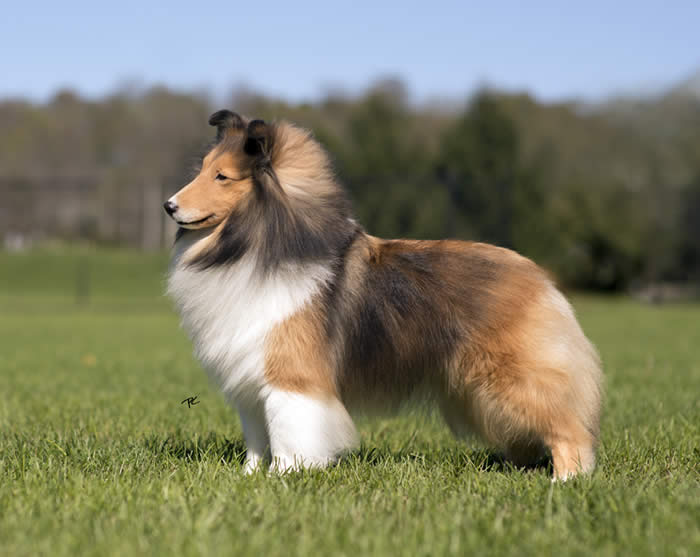 At the 2009 ASSA National, Signi placed 4th in her 9-12 month puppy bitch class under judge Glenda Henson.
At the 2012 ASSA she was 2nd in her Open Sable class under Carolyn Ing.
Signi's won a 4-point Specialty Major under Yvonne Defrietas from the 12-18 class. After taking time off for babies,
she received a Major under Linda More, wins under Jim Frederiksen and,
and BOB over Specials and a Group 1 under Cathy Daugherty for another Major to finish!
Her first 6 weeks as a Special, she has three Group 1's, multiple Group placements, and
four Best in Specialties!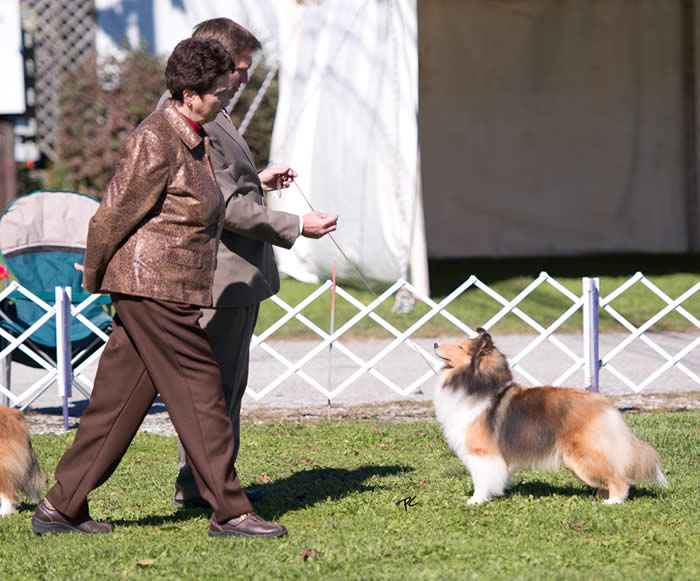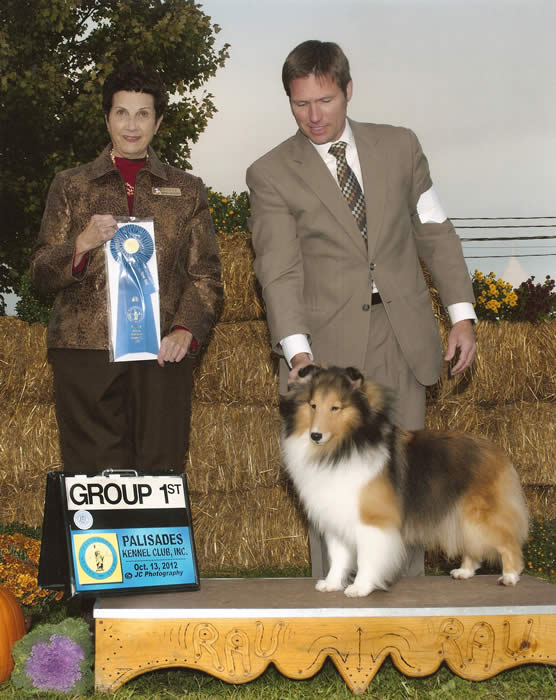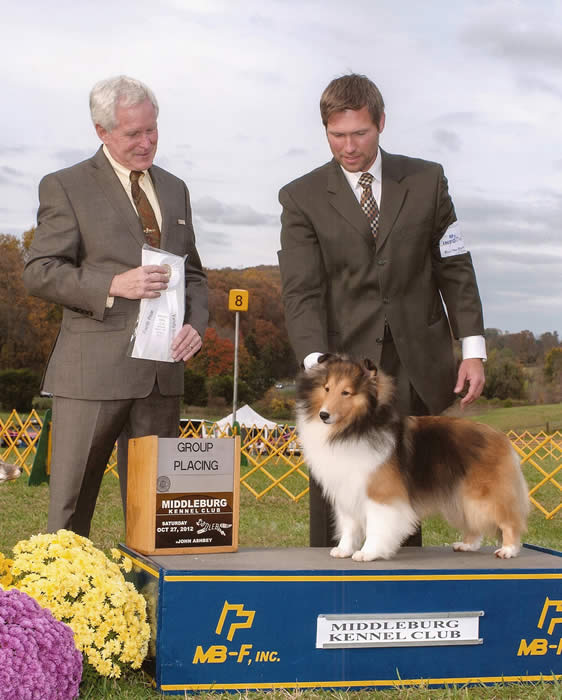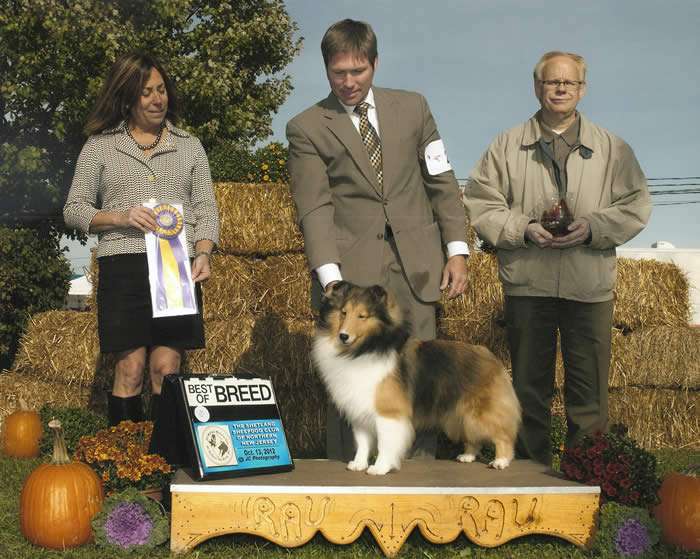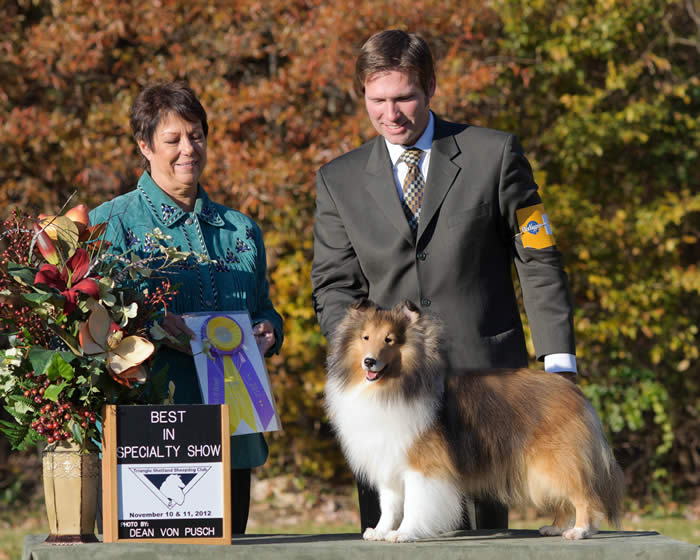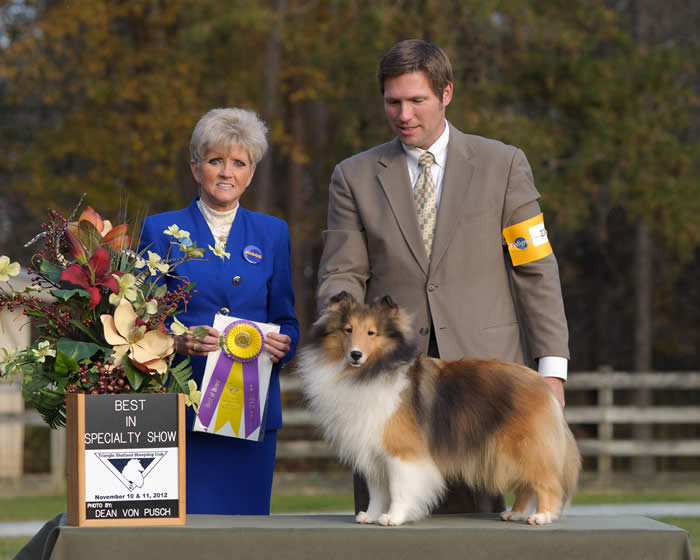 "Signi" is pictured at 4 1/2 months winning Best In Match at the Fall Harvest Collie-Sheltie match.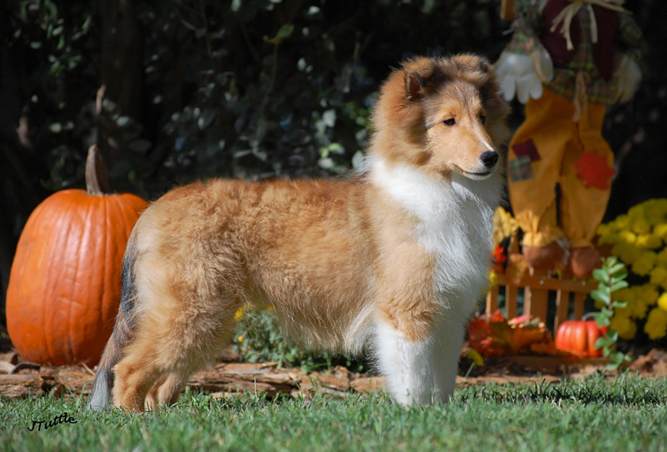 (c) 2004 Solange Shelties All Rights Reserved.
Background and Web Design by Spot The Dog Graphics